Twitter Blue – The Latest Platform Feature That Offers More Benefits For Twitter Users. Twitter has come a long way since its launch in 2006. It is now one of the most popular social media platforms in the world, with over 330 million monthly active users. Despite its success, the platform has been facing stiff competition from other social media networks, such as Facebook, Instagram and Snapchat. In order to remain competitive, Twitter has been adding new features to its platform in order to appeal to a wider audience. One of the most recent additions is Twitter Blue, a subscription-based service that offers a variety of benefits for users.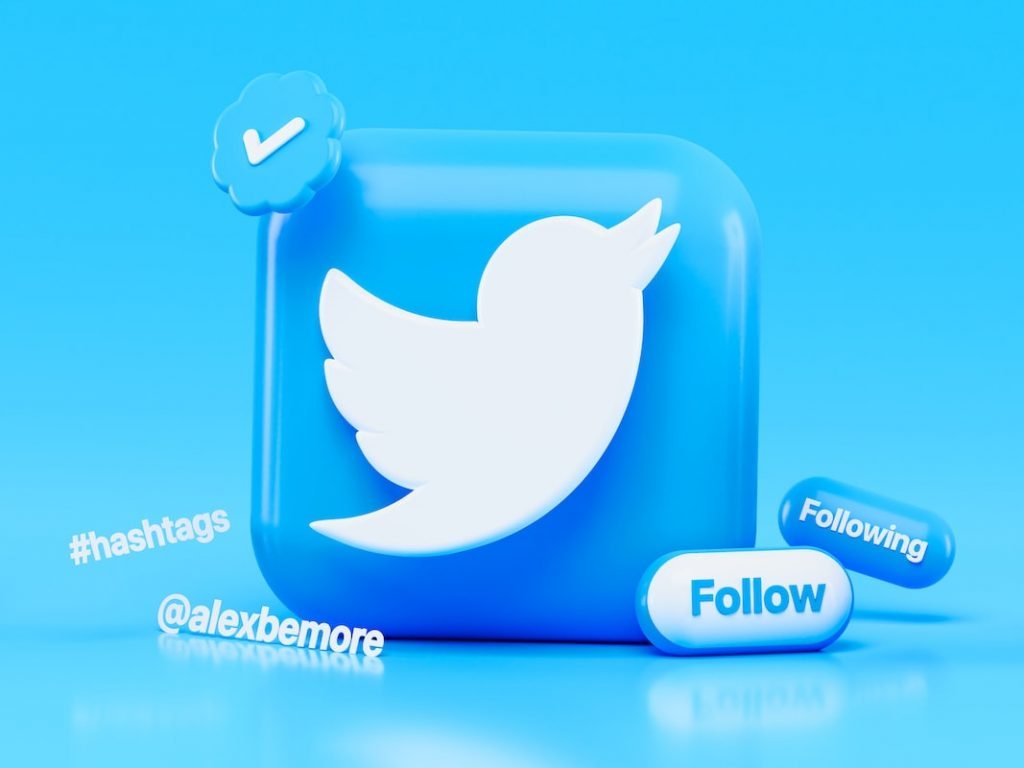 What is Twitter Blue?
Twitter Blue is a subscription-based service for Twitter users that offers a variety of additional features and benefits. It was launched in June 2021 and is available in the US, UK, Japan, Canada, and Australia. With Twitter Blue, users can access features such as:
Undo Tweet – Allows users to undo a tweet before it is posted.
Bookmark Folders – Allows users to organize their bookmarks into folders.
Custom Color Themes – Allows users to customize the look and feel of their Twitter profile.
Advanced Search Filters – Allows users to filter their search results to get more specific results.
Reader Mode – Allows users to read tweets without distractions.
Dedicated Customer Support – Allows users to get help and answers more quickly.
Access to Twitter Academy – Allows users to learn more about Twitter and its features.
Access to Twitter Amplify – Allows users to promote their content and reach new audiences.
To know more about the pricing plans you can follow this official link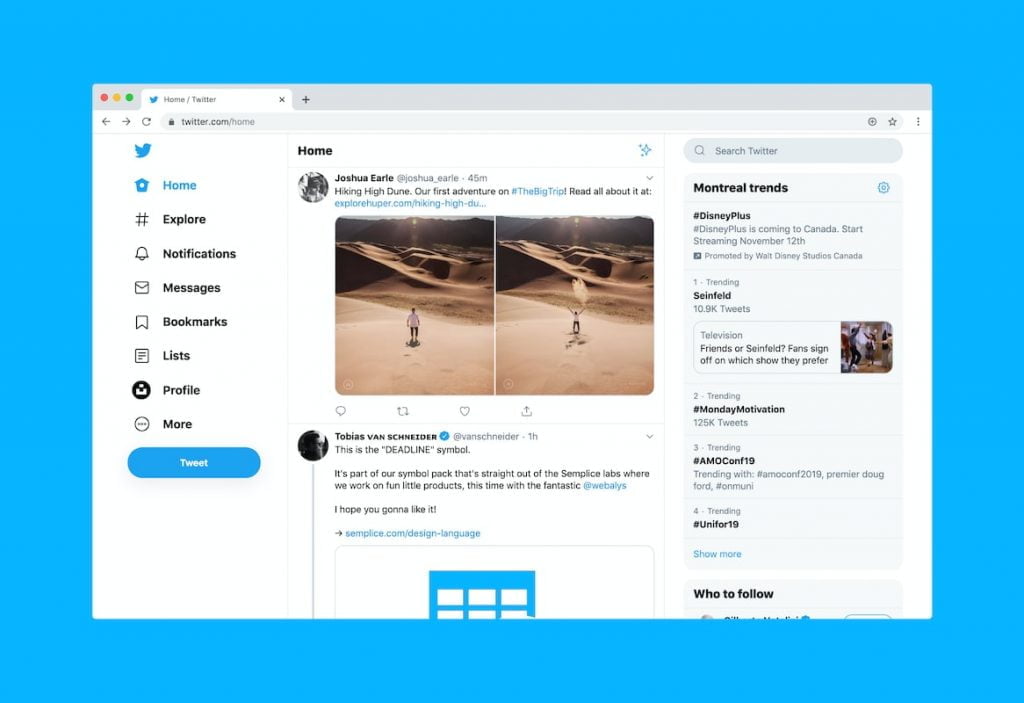 What are the Benefits of Twitter Blue?
Twitter Blue offers a variety of benefits for users, such as –
Increased Productivity- Its features can help users save time and be more productive. The undo-tweet feature, for example, can help users avoid posting a tweet they may later regret. The bookmark folders feature can also help users easily organize and access their content.
Improved User Experience- Its features can help users customize their experience, making it easier and more enjoyable to use the platform. Custom color themes, for example, can help users personalize their profile and make it stand out. The reader mode can also help users focus on the content they are reading without being distracted by the timeline.
Access to Premium Content- Its subscription also includes access to Twitter Academy, which is a platform for learning more about Twitter. It also includes access to Twitter Amplify, which can help users promote their content and reach new audiences.
What does Twitter Blue have in 2023
While posting on Twitter we found that there is a new icon called Twitter Blue on the left side. If your screen resolution is zoomed in then you will see only the icon and if it's zoomed out then you will see both the icon and the label written – Twitter Blue. On inspecting the hyperlink to this icon it's showing Twitter Blue Sign Up and upon clicking the icon we can see a modal window which is shown below with the features listed below in case you want to know more about it. Some of the features are in coming soon mode.
Let's see how this new step is taken by the users and can help to reduce spam. Users just need a phone number as it is clearly mentioned. Blue subscribers with a verified phone number will get a blue checkmark once approved.
Rocket to the top of replies, mentions and search (Coming Soon) – Tweets from verified users will be prioritized — helping to fight scams and spam.
See half the ads (Coming Soon) – See 50% fewer ads in the home timeline.
Post longer videos – You'll finally be able to post longer videos to Twitter.
Get early access – Get early access to select new features with Twitter Blue Labs.
Edit Tweet – Edit a Tweet up to 5 times within 30 minutes.
NFT Profile Pictures – Show your personal flair and set your profile picture to an NFT you own.
1080p video uploads – Share your favorite moments with 1080p (Full HD) video.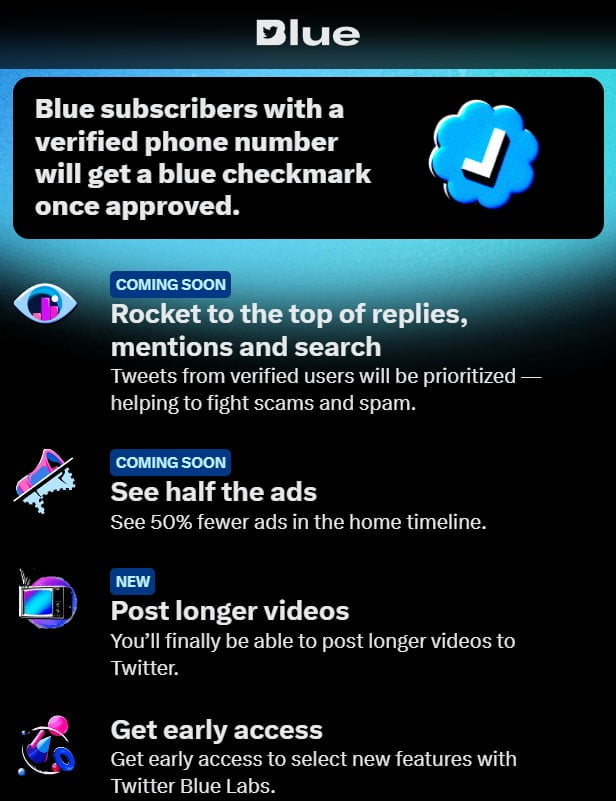 FAQs
Our Popular Posts