We always wonder to get free windows 10 ISO setup file but we again think that we have to purchase it. No that's not 100% true, you can download the genuine setup of windows 10 from the official source i.e., Microsoft and install it on your computer. Only activation needs to be done later on which happens automatically if your computer came with OS preinstalled else you have to buy the product's key. In case you don't wanna buy it then you can use the same with the watermark. So let's get started.
Steps to Download Windows 10
Go to this link. This is the official link for Windows 10. Here on this page, you will find the option to create "Create Windows 10 installation media". In this case, it will download an application called "Windows Media Creation Tool". All you have to do is download it and open it with allowing permissions if asking. It will then start to ask you to accept the terms and conditions. Go for it. It will be the show "Getting a few things ready". It will then ask you "What do you want to do?"

Upgrade this PC now.
Create installation media

Selecting the upgrade option will upgrade the current installation with the Windows 10 installation automatically. But selecting the second option will allow you to make an installation media for another computer like a USB.
Proceed with the second option and select the required 'Language', 'Edition', & 'Architecture' and press the next button.
After that, it will ask you "Choose which media to use" like you want a USB drive or ISO file. The USB flash drive or Pen drive needs to be at least 8GB. But for now, we will select the ISO file option. Then it will ask where to save the file with what name. Do as you want and wait till it downloads. Remember that it will take some time because the download file size is more than 4GB and it will consume your bandwidth so download this file with a broadband Wi-Fi connection, I mean not to use a limited connection.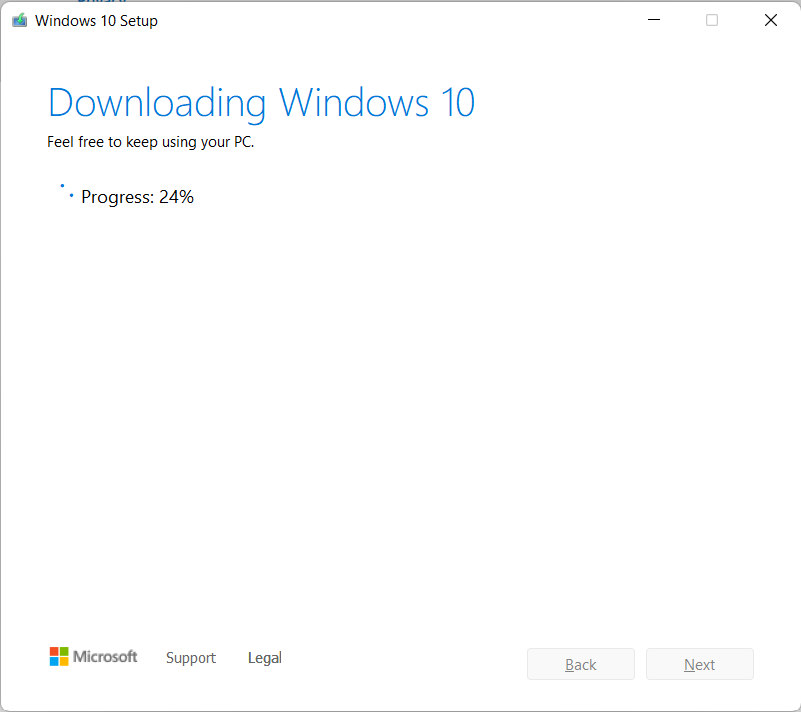 After the download has finished it will give you two options.

Either you can burn it on a DVD
Locate the ISO file where you saved it in the previous instructions.

We will locate the ISO file and make a bootable Pen drive using this Windows 10 ISO.
Before that click on the 'Finish' button so that the media creation application closes.
If there is anything we missed or you want to know more then comment down and we will get back to you as soon as possible.
Our Popular Posts