Looking to Create your Website ???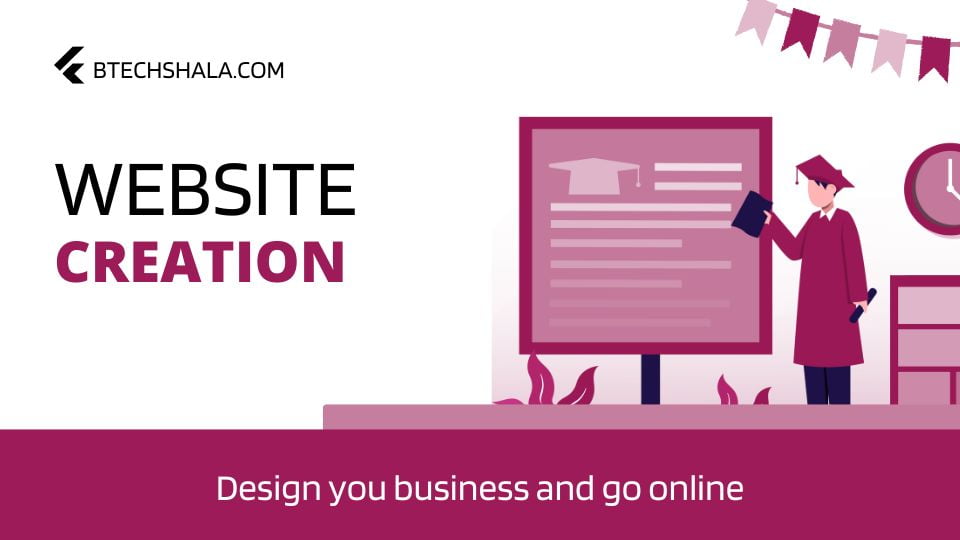 You might have thought of creating website to take your presence online or if not and judging your business online, then I will say the online presence of any business gives a boost in the existing business. If you
For your shop,
Showcase your work
To get the clients
Sale of digital content
Online shop
Services Sale online
Blog Writing
Google Web Stories
Information to your audience.
Resources for your audience
Share your Ideas, Research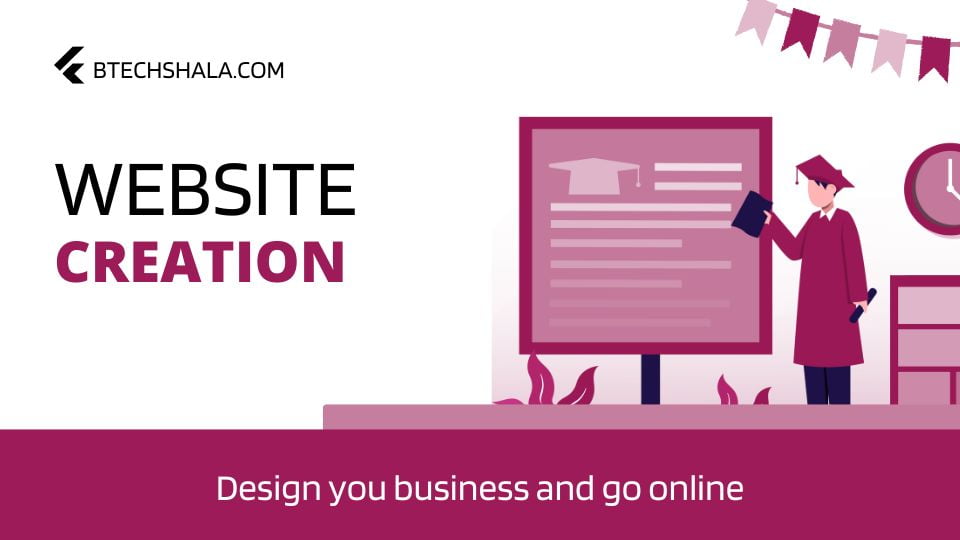 Website is a place on the web, which you can design according to your work. Giving a unique design to your website with eye-catching colors attracts more customers to your website.
If you are a well known brand in the offline mode with a good customer base then going online will boost your product/services sales immediately. But If you are not a well known brand or if you are starting your work new then do remember trust is the most important factor. Websites can only show your product and services, but to make customers purchase to your products and services needs trust, once you have the customer base you can get the sales you are looking for.
To create trust online and to publicize your brand you need to know, how you can reach to your audience? You can reach to your audience through advertisement on various platform or from the search engine showing you on the very first page.
Search engine on the internet needs to learn about your work and services, for that they crawl to your website and check your website. If they found everything working properly then they will add your website in it and will slowly your website gets the traffic, if there is any issue on the website like it is not configured properly then it will show you an error. The most powerful and well known search engine is www.google.com and www.bing.com, if you are going online it is must to enroll your website on these search engines.
The search engine works on a algorithm which keeps crawling the website, if the content given on your website is among the most search then your website might rank on the search engine soon, ranking totally depends on the usability of the website and how much time users spending on your website. If your content on the website attracts more customers/audience/ viewers then your website will be on top three pages in search engine soon. As I said that the search engine works on a algorithm, which means if we optimize our website according to the search engine, there is a possibility that our website will rank soon on the search engine. The process of optimization of the website for search engine known as SEO (Search Engine Optimization).
We will learn about the website creation and its process in an easy way in the coming blogs
FAQs
#websitecreation #websites #webdev #websitedesigner #websitedevelopment #newwebsite #websitelaunch #ecommercewebsite #webdesigning #websitedeveloper #websitebuilder #websitecomingsoon #websitedesigning #websiteservices #websitetraffic #webdevelopmentcompany #websitemarketing #businesswebsite