7 New Google Docs Features | Boost your work
Page Less Views
Google docs has introduced a page views which is extremely good feature. Using page breaks while writing content with images and videos it was difficult but the pageless views has made it very easy. If you write content for the web then this feature is going to help you a lot. To activate the page less view click on File->PageSetup and then click PageLess that's it.
Mentions
Google docs has now integrated the mentions or notion, if you want to use any feature of the Google docs simply type @ and you will find many options to choose from like email IDs places, building blocks list and to add media. There is a long list in the mansions and Google will add more in the future. This feature is very nice and very handy while typing and mentioning anyone or anything in the document.
Drop downs
Now you can create drop downs in the Google docs using @dropdown shortcut to make your document interactive. It also provides the premade drop down hints to track project status and much more.
Premade Templates
Now you can include table templates like if you want to track your product development, then you can put the program roadmap. You can track the reviews. You can assess your products and I can do then tire project management like an app in the Google Docs itself. Now Google docs has provided you the building blocks which helps you to create anything. You can think of writing the content.

---
Meeting Notes
You can now at the meeting notes in your Google docs document, now you can draft an email from the docs, create checklist and you can also create summary.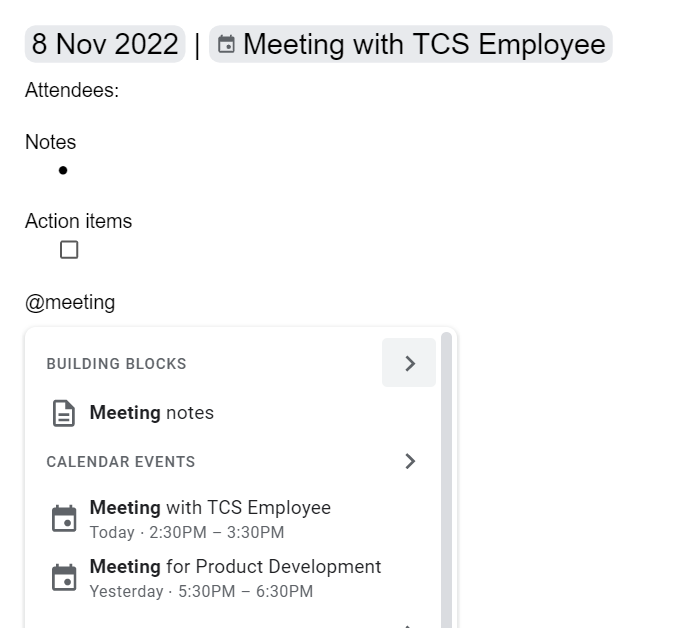 Email from Google Docs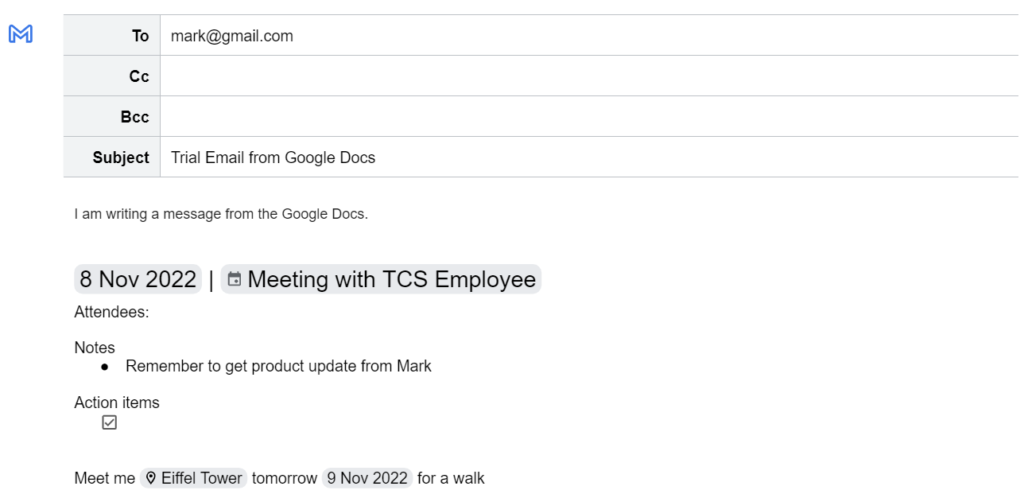 Now you can type emails directly in the Google Docs, just type '@email' and the Gmail Box like above will be created, then you can write email to anyone and can also use the mentions like meeting notes, and meeting date and place directly using '@'. After writing you can click to the Gmail Icon in the Blue color on the Top Left, then it will open a new window and click send.
Emojis, Comments and Suggest Edits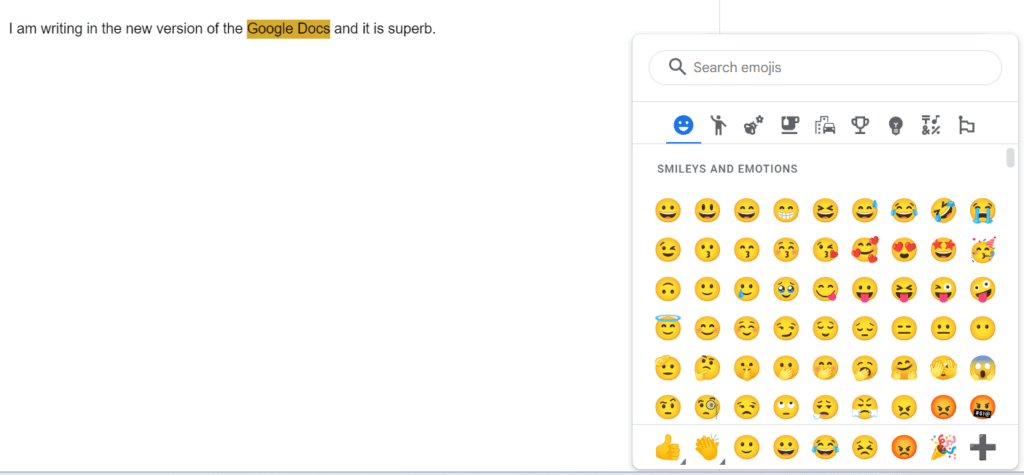 Now you can give reaction to any piece of content using Emojis, by simply selecting the text and click on the left panel. There are three options when you select any text in the Comment on the Selected text, Reaction on the selected text and Suggest Edit.
Summary
Google Docs is now much mature and has offering a new way of typing any email and text, basically google has disrupt the industry with this google docs update. It has reached to the next level.